Faculty Facts
Qualifications: Each of the Faculty members have a college degree or equivalent 

experience to qualify as experts in their field. All have professional performing experience 

in orchestras, bands, as accompanists or soloists. (Most have graduate degrees.) Many of our faculty  members also teach at other prestigious urban music conservatories. You have the convenience of working with them close to your own home! For additional safety, a 

criminal background check and a child abuse clearance is secured for each teacher.
Voice:  Wendy Hellyer (by special arrangement)

B.A., M.A., (voice) Temple University, drama studies at The American Academy of Dramatic Arts (NYC), private study with Dolf Swing of Julliard, Florence Berggren of Julliard and Temple University, coaching with Martin Rich, Assoc. Conductor, Metropolitan Opera. "Born in a Trunk", Wendy is the second generation in her family to perform and sing. Her performing experience includes drama, musical theater, banquet dates, industrial and trade shows, commercial voice-overs and classical concert work. She has appeared with Dizzy Gillespie at the Temple Jazz Festival and sung Mozart's Exsultate Jubilate with the Bryn Athyn Symphony. She has written and directed revues for Plays and Players, industrial training shows for corporations such as Rohm & Haas and the Lower Bucks County Chamber of Commerce. Ms. Hellyer has taught voice at the University of the Arts, Temple University(graduate assistant) and the Community College of Philadelphia.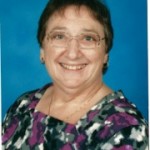 Flute:  Anne Leibowitz  grew up in Northeast Phila but now resides in Bensalem, Bucks County. She is a graduate of Temple University with a bachelor of Music education and a Master of Special Education. Ms Leibowitz is retired from the Bensalem public schools but continues to teach flute/piccolo at the Hellyer Center for the Performing Arts. She has attended chamber music workshops at Wellesley College in Massachusetts and at Apple Hill in New Hampshire. Currently Ms. Leibowitz freelances throughout the Philadelphia area and plays flute/piccolo with the Ambler Symphony and Olney orchestras.
Piano:  Roburt Gajdos
M.A., (composition) Trenton State College, B.A., (piano) University of the Arts. Roburt studied with Susan Starr, Joseph Schwartz, Olga Stroumillo, Mathilde McKinney,Edward Hatrak and Dr. Eugene Copeland. Roburt's  concert career has included performances for Delaware Valley College, New Jersey State Museum Concert Series, Trenton Cultural Center, Heritage Towers, Bucks County Community College, and Trenton Symphony. Accompanist to Perry Ward, Metropolitan Baritone, and the Abington Choral Club. He  has also performed works for Oboe/English Horn and piano by composers Andrea Cleardield and Oerek Bell with Philadelphia oboe virtuoso, Rheta Smith. Mr. Gajdos currently composes and teaches for the Musical Arts Academy of Bucks County and performs 'two piano works' with concert  pianist, Lori Rosolowsky.
Violin:  Raymond J. Taylor, (by special arrangement )
M.A., Esther Boyer College of Music, Temple Univ.; Artistic Diploma, University of Toronto; Spanish Music Diploma, Satiago de Compostela, Spain; Suzuki violin training at the School for Strings, NY. Mr. Taylor was concert master/soloist with the Royal Con­servatory of Music Symphony Orchestra and Soloist with the Toronto Symphony and CBC Symphony Orchestras. A prize winner at the Royal College of Music in London, his credits include numerous commercial works for theaters and television. Currently, he teaches at Eastern College, Tri-County Conservatory of Music in Quakertown and plays for the Lehigh Valley Chamber Orchestra. Mr. Taylor is also certified in piano and violin teaching by the Music Teacher's National Association.
Violin: New Staff Coming This Season! Call Office!
Saxophone : Daniel Young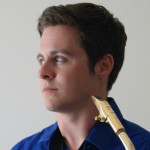 Daniel Young is graduating the spring of 2016 with a double degree in Music Education and Jazz Studies at Temple University where he has studied with Frank Mazzeo, Gary Smulyan, Ben Shachter and Dick Oatts and performed as principle alto saxophone under the direction of Emily Threinen. Through this, he has developed a knowledge of classical, jazz and popular music repertoire for Saxophone. He is also skilled flute and clarinet performing regularly in jazz groups and theater orchestras. He enjoys composing and arranging for his performing ensembles. He is working to publish his research on the future of Jazz Education and Music Theory.  Daniel is also a member of Phi Mu Alpha Sinfonia, avid fly-fisherman, Eagle Scout, and skier.
Guitar and Composition: John Gorbe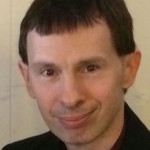 John has a BA in music (guitar performance) from the University of the Arts in Philadelphia. John has been teaching professionally for the past 23 years while maintaining a busy performing schedule.He has studied or performed with Scott Henderson, Jimmy Bruno, Pat Martino, Phil Woods, John Swana, Gerald Veasley, Dave Samuels, Kenny Barron and Ron Kerber. John teaches beginners thru advanced guitarists in Jazz, Country, Blues, Rock, Fingerstyle, Contemporary Percussive Guitar, Funk and Classical – Plus Music Theory and Improvisation. Since 2007, John has been endorsed as a guitarist by a variety of companies. Some of these endorsements include: Minarik Guitars, Indie Guitars, MojoTone guitar cabinets, LYT Pedalboards, Godlyke Distributing,Intellitouch Tuners, Black Diamond Strings, Maxon Effects, Levy's Straps, and V-Picks. John is also a C.F. Martin Professional Artist.
Acting: Elena Dell'Aguzza Wilby


Ms. Wilby has been seen in regional theatre productions of Nunsense, Oliver, Music Man,Guys & Dolls, Carnival, and others. She appeared in the Martin Scorcese film "Age of Innocene", Abe Vigoda's "Home of Angels" and has worked in several industrial films. She studied acting at HB studios in NYC and with George DiCienzo.
Acting & After-school Program Director: Joy SarcewiczValletto
Joy Sarewicz Valletto has a B.A. in Communications and Theater Arts from Palm Beach Atlantic University. She is a member of Alpha Psi Omega and the National Theater Honor Society. Her training and credits include Shakespearean roles, Method & Mesiner, dance, choreography, stage construction , lighting and voice. She has performed, directed and/or choreographed several shows for universities,and community theaters plus supervised recreational programs for Middletown Twp., organized youth drama and biblical activities for churches locally and elsewhere.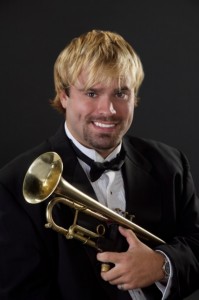 Trumpet: Andrew Hoesl has his B.S. in Music Education and Music Performance from Ithaca College. He has performed with: Kenny James(13 time star search winner), Mickey Dolenz of the monkeys, The Temptations, just to name a few. Mr. Hoesl has a very impressive performance experience that spans 16 years and counting. His experience has taking him around North America (North American tour) and also Asia (International tour of China). Mr. Hoesl has experience in all styles – Lead, Commercial, Classical, and Jazz.
Piano: Yujin Jang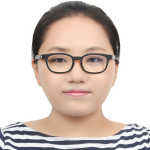 Yujin Jang is a graduate of Cairn University where she earned Bachelor of Music degree in Piano Performance. She first began her piano studies at the age of 3 in China. When she came to the US, she continued her study with Dr. Samuel Hsu and Kenneth Borrmann at Cairn University. She has performed solo recitals and accompanies several church and community choral groups, handbell choirs and chamber ensembles in both traditional and contemporary musical ensembles. She is great with children and thorough in her teaching.
Percussion: Dr. Andrew  "Andy" Thierauf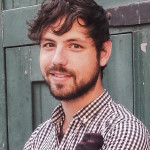 A native of Cincinnati, Dr. "Andy" received his B.M. from the University of Cincinnati College-Conservatory of Music, M.M. from The Ohio State University, and D.M.A. from the University of Iowa. He has studied percussion with Rusty Burge, Jim Culley, Allen Otte, Susan Powell, Joe Krygier, and Dan Moore, and composition with Tom Wells, Marc Ainger, Larry Fritts, and David Gompper. He has appeared in Philadelphia, Boston, and Argentina and across the Midwest at music festivals and conferences. His creative style integrates technology into performance to produce collaborative, multi-media presentations with write
rs, dancers, actors, choreographers, and composers. He is the percussion partner of stb x at, a dance percussion duo that performs throughout the country.
Music Theory & Songwriting Classes: Daniel Young and John Gorbe
Additional 'Guest' Instructors: (Partial List)
Piano:  Ben D'Annibale
Ben is a senior at Temple University's in the Boyer College of Music and  Dance, pursuing his BM in Piano Performance. In addition to his upcoming degree recital in April, he has performed in (or as part of) recitals and master-classes in the Philadelphia area and in New Paltz, NY, where he attended the Piano Summer festival in 2013. Benjamin currently studies with Dr. Mikhail Yanovitsky, and was most recently seen performing Stravinsky's The Rite of Spring as part of a recital of piano duet repertoire with his esteemed colleague, Michael Pale.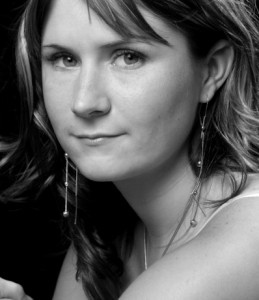 Acting: Kathleen "Kat" Gaynor is a certified teacher of Theater Arts, She holds a Theater , Education & Communications from Albright College, an MA in Teaching Learning & Curriculum from Drexel University. Kat is the recipient of the 2009 and 2010 Barrymore Award for Excellence in Theatre Education and Community Outreach. Her performing experience includes: Phanstormer, The Philadelphia Phillies; Sylvia by A.R. Gurney, Playmasters; World, by David Lindsey-Aires, Town and Country Players; The Pillowman by Martin McDonagh, Action Arts Theatre Company; I Hate Hamlet by Paul Rudnick, Action Arts Theatre Company; Family Jewels by Lawrence Kalhorn, Morning Star Players; Haunted Lives by John Pielmeir, Action Arts Theatre Company; and more.
Percussion, Drums: Ryan Carson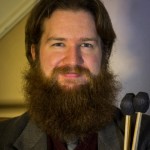 Ryan Carson is a composer and percussionist from Springfield, Pennsylvania. He holds degrees in composition and Bible from Cairn University, where he studied composition with composer, Kile Smith, Timothy Shaw, jazz pianist/composer, Ron Thomas, and percussion with William Priebe. Ryan is a two-time winner of the Outstanding Young Christian Artist concerto competition, performing Paul Creston's Concertino for Marimba in 2011 and Darius Milhaud's Concerto pour marimba et vibraphone et orchestre in 2013. Ryan teaches at Csehy Summer School of Music , Cairn Community Arts and Hellyer Performing Arts Center (Bensalem, PA).